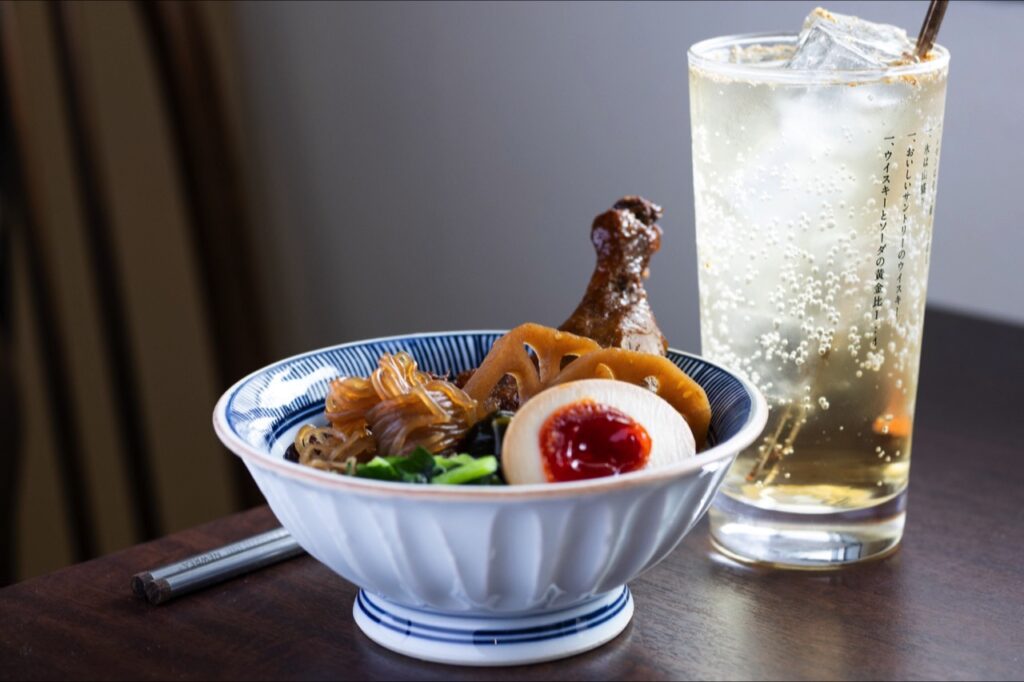 Kuinabashi's [Shinmi Research Institute] where you can taste Taiwanese cuisine that you haven't heard of yet.
August 08, 2022 open

Ruwei is a Chinese oden made by simmering ingredients in a soy sauce-based broth with spices such as star anise and chinpi. It is loved as a cold dish in mainland China and as a street food in Taiwan, and the owner, Mr. Gao, serves it warm Taiwanese style. Boil it with 17 to 18 types of spices and herbs and leave it to marinate for at least 2 days. The ingredients, seasonings, and spices work together to create a deep, nourishing flavor that energizes you with every bite.
In the evening, in addition to the luwei that can be enjoyed individually, there is also a wide selection of Asian snacks such as shrimp wontons and cumin-grilled pork feet, making it perfect for a quick drink with friends.
Delicacy Research Institute
Rouueikenkyujo

August 08, 2022 open

2-87 Takedakubo-cho, Fushimi-ku, Kyoto City, Kyoto Prefecture

3 minutes walk from Kuinabashi Subway Station

Tel.075-645-6622

12:00-14:00
17:30-21:30

Irregular holidays

All seats non-smoking No private room No parking

*Please note that the information contained herein is subject to change without notice.
*Since this site uses automatic translation, the translation may differ from the original Japanese content.

Over 600 interviews per year! An order site carefully selected by the editors who knows Kyoto and Shiga.
nowOfficial LINE friend registration500 yen OFF coupon is being issued!
News
Feature article
Featured event