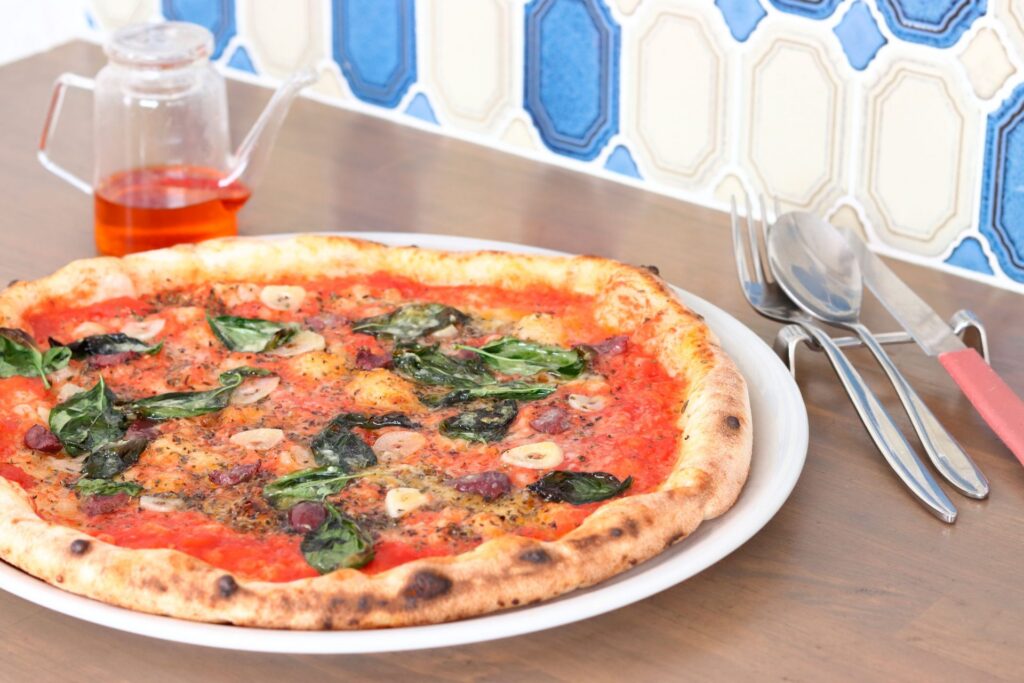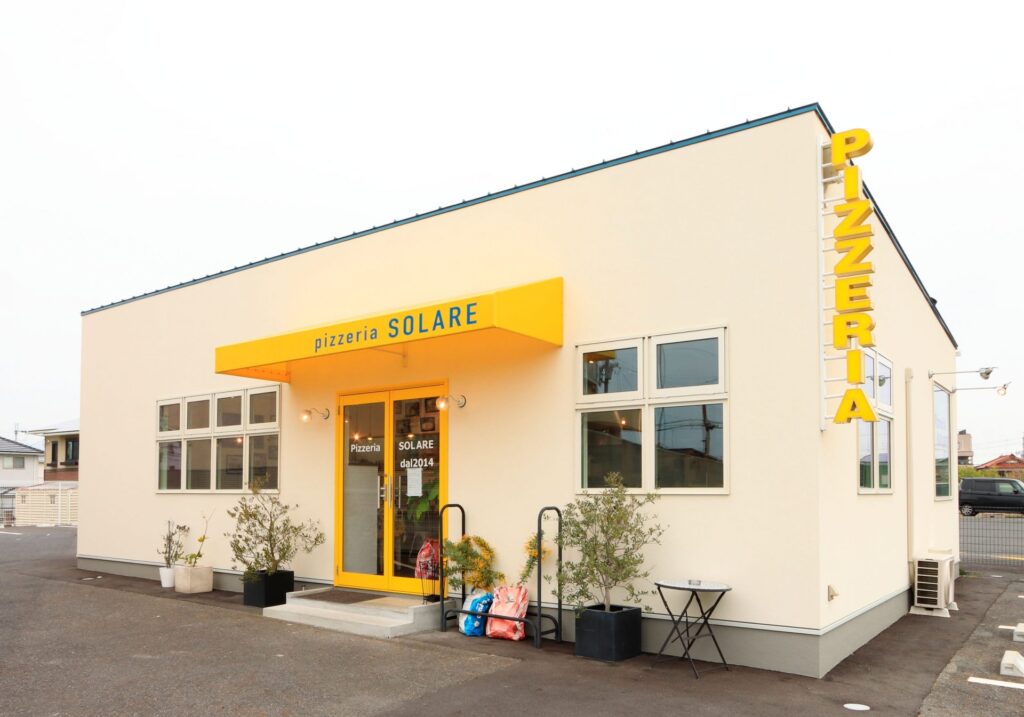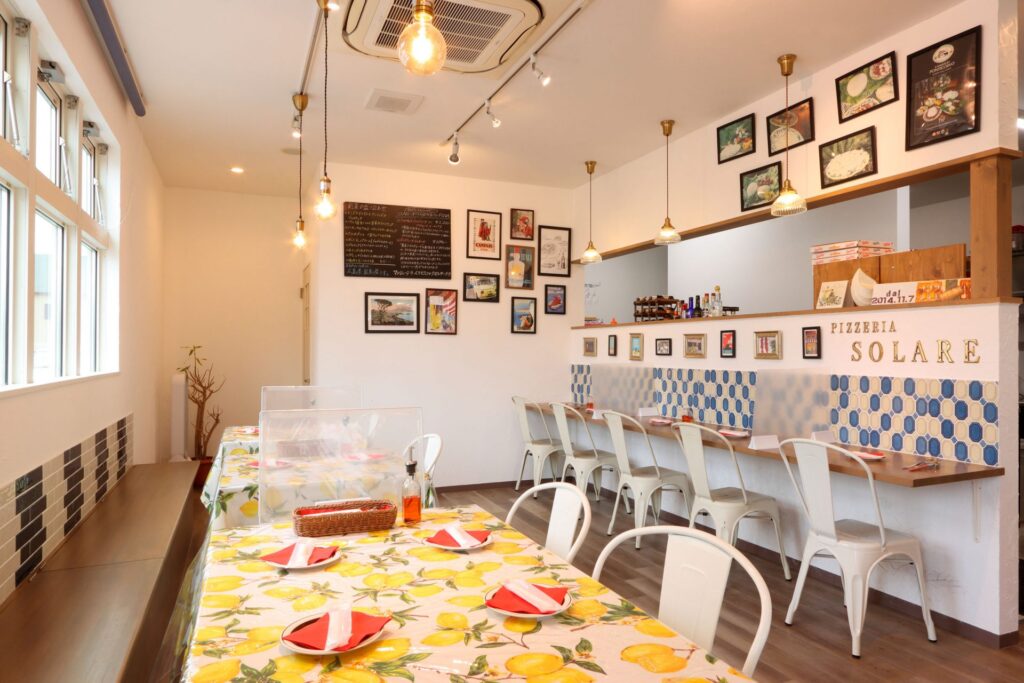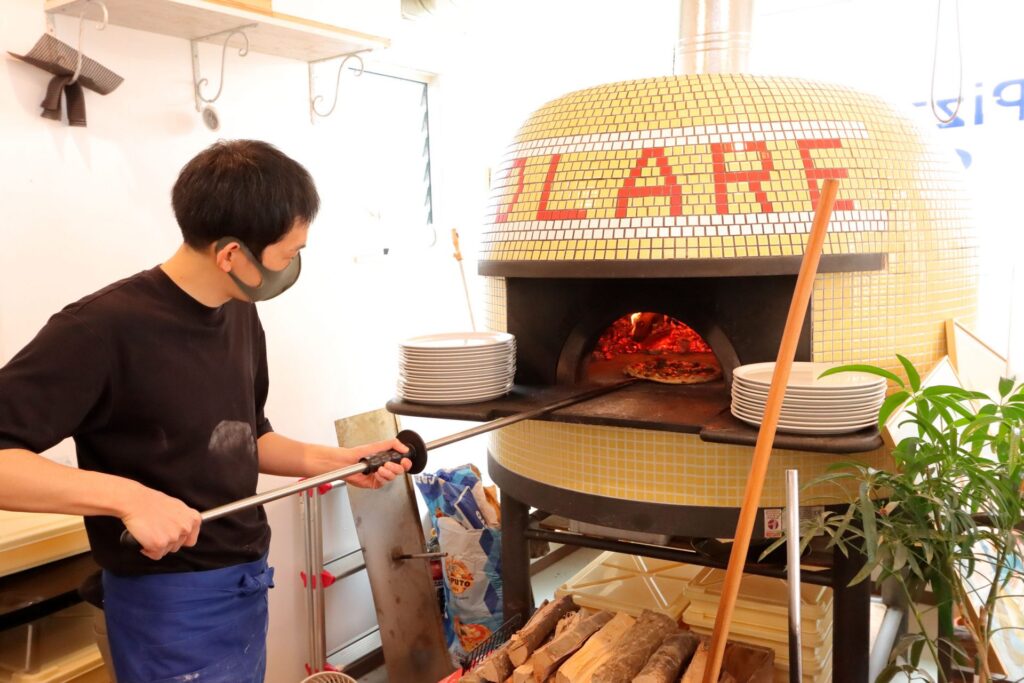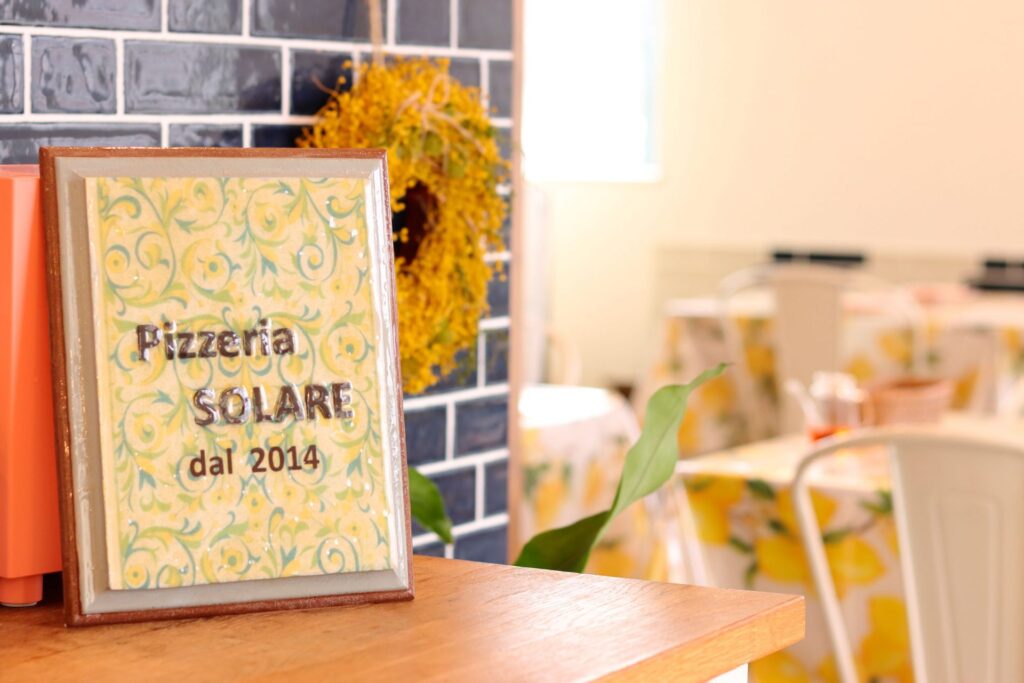 [Pizzeria SOLARE] Orthodox Neapolitan pizza that even small children will enjoy
2020年05月19日 open

地域のファミリー層から圧倒的な支持を得るピッツェリアが移転リニューアル。爽やかなレモンイエローをシンボルカラーに、自然光がたっぷり注ぐ明るい空間へと引っ越した。開業以来の相棒であるステファノフェラーラ社の薪窯はこちらでも大活躍。本場ナポリのピッツァ職人御用達の[カプート]の小麦粉を使用して、天然酵母でゆっくりと発酵させた自慢の生地を焼き上げる。ランチタイムは6種類のピッツァからどれでも好きなものを選んで1450円(サラダ・ドリンク付き)。パスタランチも2種類あり、あれこれ頼んでシェアするのがおすすめ。
マリナーラ コン オリーベ1450円
チーズ抜きのシンプルなマリナーラは、ガエタ産ブラックオリーブをアクセントに生地の旨みが際立つ。昼時はサラダ・ドリンク付き
Pizzeria SOLARE
ピッツェリア ソラーレ

2020年05月19日 open

守山市播磨田町1301-3

Tel.077-583-7099

11:30~14:30(LO/14:00)、18:00~22:00(LO/21:00)、土・日曜、祝日11:00~15:00(LO/14:30)、17:30~22:00(LO/21:00)

火曜休、月2回不定休有

All seats non-smoking No private room 11 parking spaces

*Please note that the information contained herein is subject to change without notice.
*Since this site uses automatic translation, the translation may differ from the original Japanese content.

Over 600 interviews per year! An order site carefully selected by the editors who knows Kyoto and Shiga.
nowOfficial LINE friend registration500 yen OFF coupon is being issued!
News
Feature article
Featured event