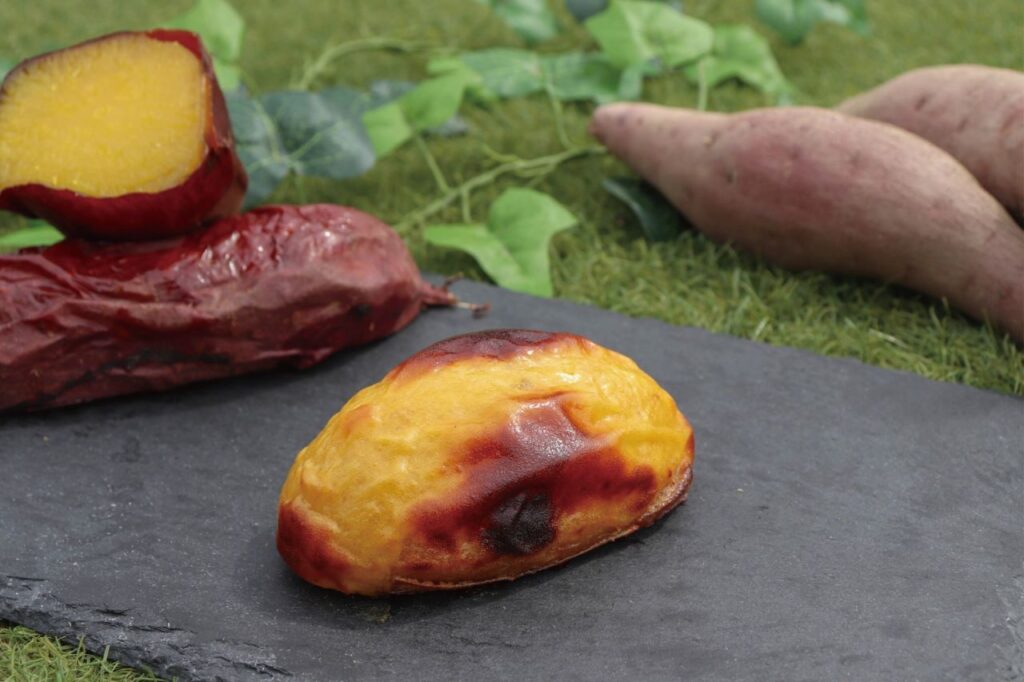 Kyoto Imoya Imo to Yasai (Sweet Potato and Vegetables), which produces sweet potato sweets that satisfy the body and soul, is located in Shijo-Kawaramachi.
July 15, 2022 open

Mr. Nakamura, the representative of the company, attracted a lot of attention when he won the runner-up prize at the National Yakimono Grand Prix 2022. In addition to product development and sales, he is also active as a personal fitness trainer. He has long been interested in sweet potatoes, which are ideal for building a healthy body and most delicious of all.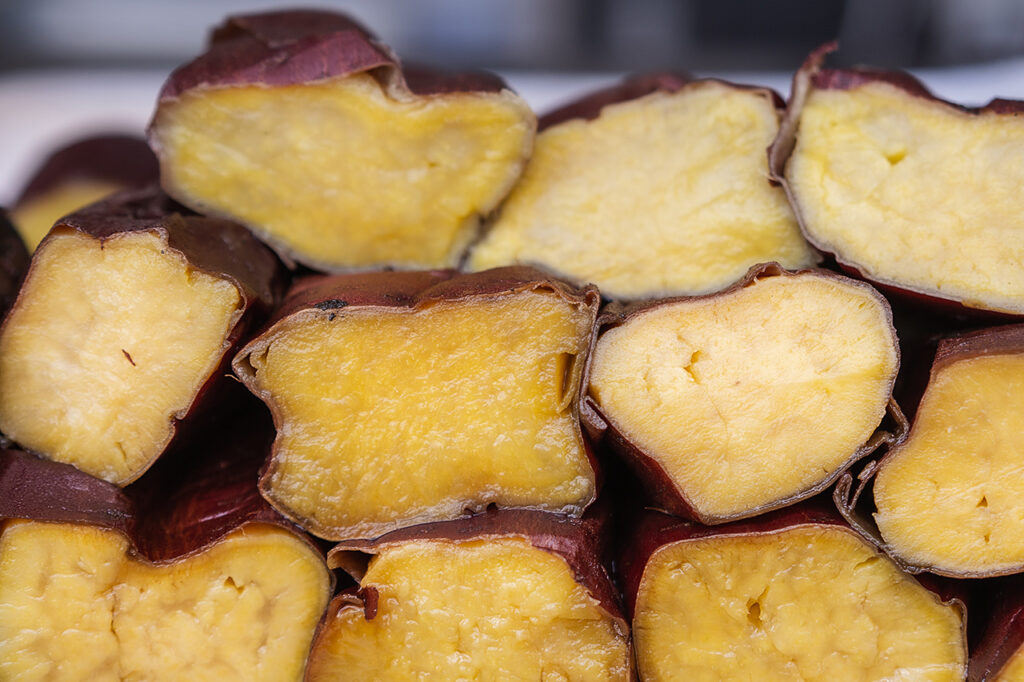 The showcase is lined with chilled baked sweet potatoes baked slowly in a steam convection oven for three hours to concentrate the sweetness, sweet potato chips that are convenient for eating on the go, and sweet potato sandwiches that make great souvenirs. The company is also passionate about local production for local consumption, and hopes to eventually use all the sweet potatoes grown in Sakyo-ku and Miyama.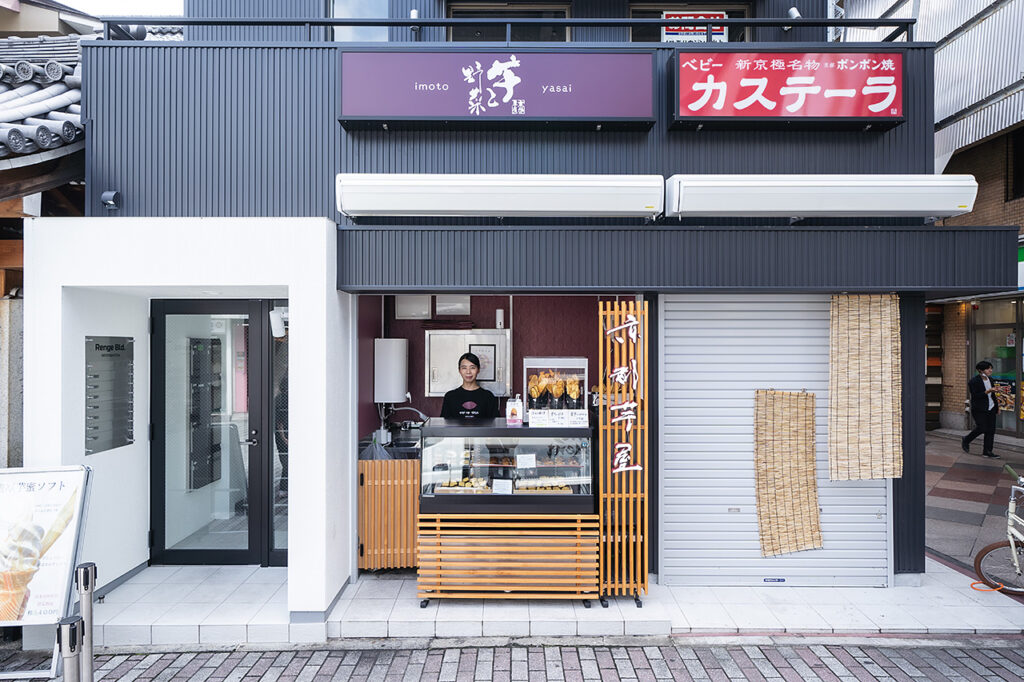 Kyoto Imoya Potato and Vegetables Shijo Kawaramachi
Kyoto Imoya Imoto Vegetables Shijo Kawaramachiten

July 15, 2022 open

511-2 Higashimachi, Shinkyoku Higashiiri, Takoyakushi-dori, Nakagyo-ku, Kyoto City

3 minutes walk from Hankyu "Kyoto Kawaramachi Station"

Tel.075-463-7682

13:00-19:00 (13:00-18:00 on Monday only)

No parking

Eat-in not allowed

*Please note that the information contained herein is subject to change without notice.
*Since this site uses automatic translation, the translation may differ from the original Japanese content.

Over 600 interviews per year! An order site carefully selected by the editors who knows Kyoto and Shiga.
nowOfficial LINE friend registration500 yen OFF coupon is being issued!
News
Feature article
Featured event