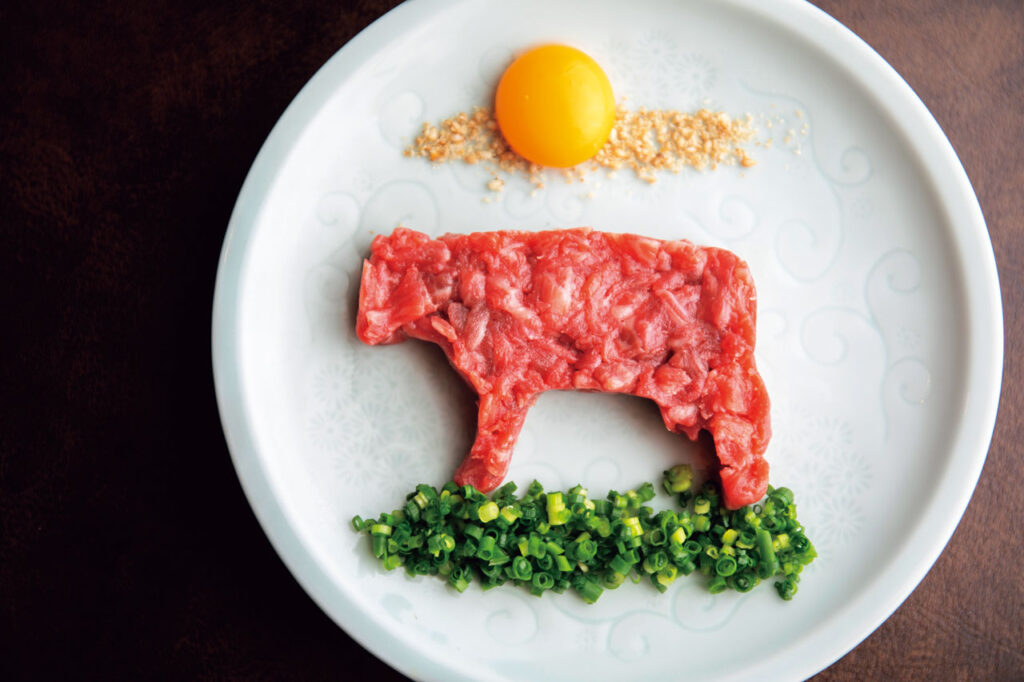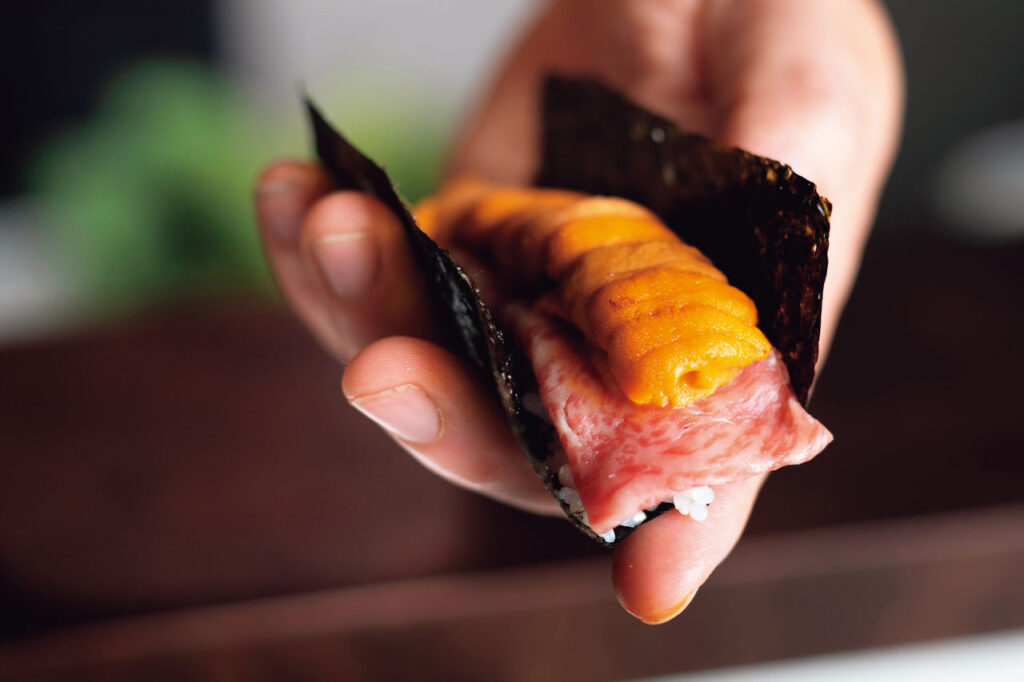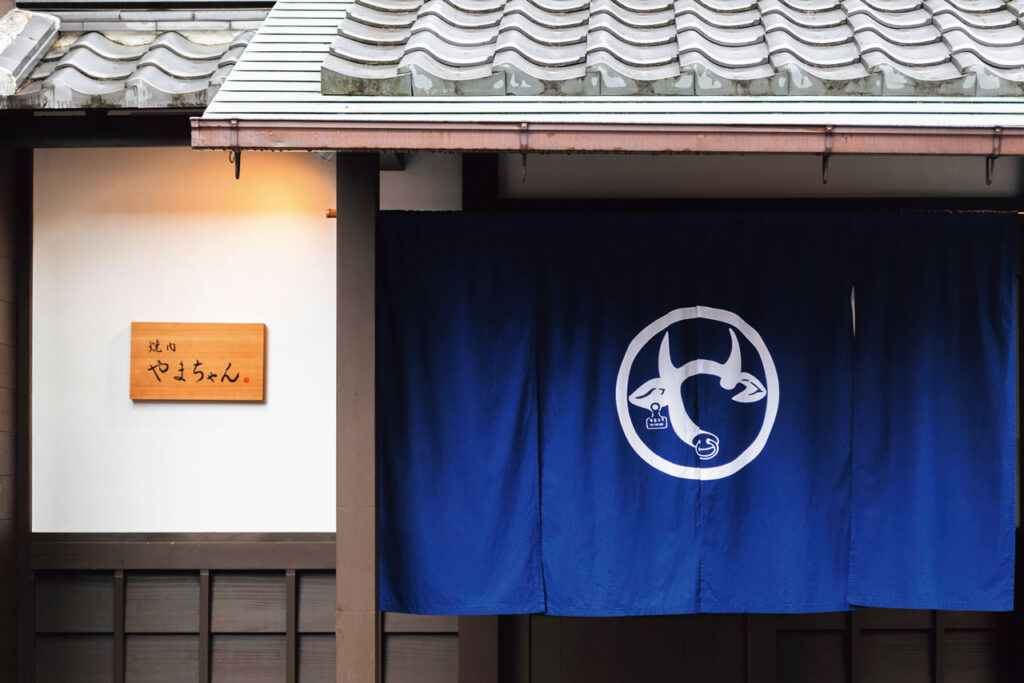 [Yakiniku Yama-chan] A new realm of food with kaiseki cuisine and yakiniku
04/02/2021 open

The newest branch of Tominokoji Yamakishi is flooded with reservations regardless of the season and attracts food connoisseurs from all over the country. Up until now, the restaurant has been delighting its fans with new developments, such as nabe kaiseki at Nijo Yamagishi and morning porridge at Kuragayu Yamagishi, but this time, the restaurant has entered a new realm of "yakiniku" (grilled meat). Behind the counter stands Takahiro Yamagishi's younger brother, Ryuji, who tells us when it is time to try four kinds of red meat and several kinds of hormone. Both of my brothers and I love yakiniku," he says. But there were days when just grilling and eating meat didn't satisfy us. So we came up with the idea of creating a restaurant that we would want to go to, in the vein of kaiseki.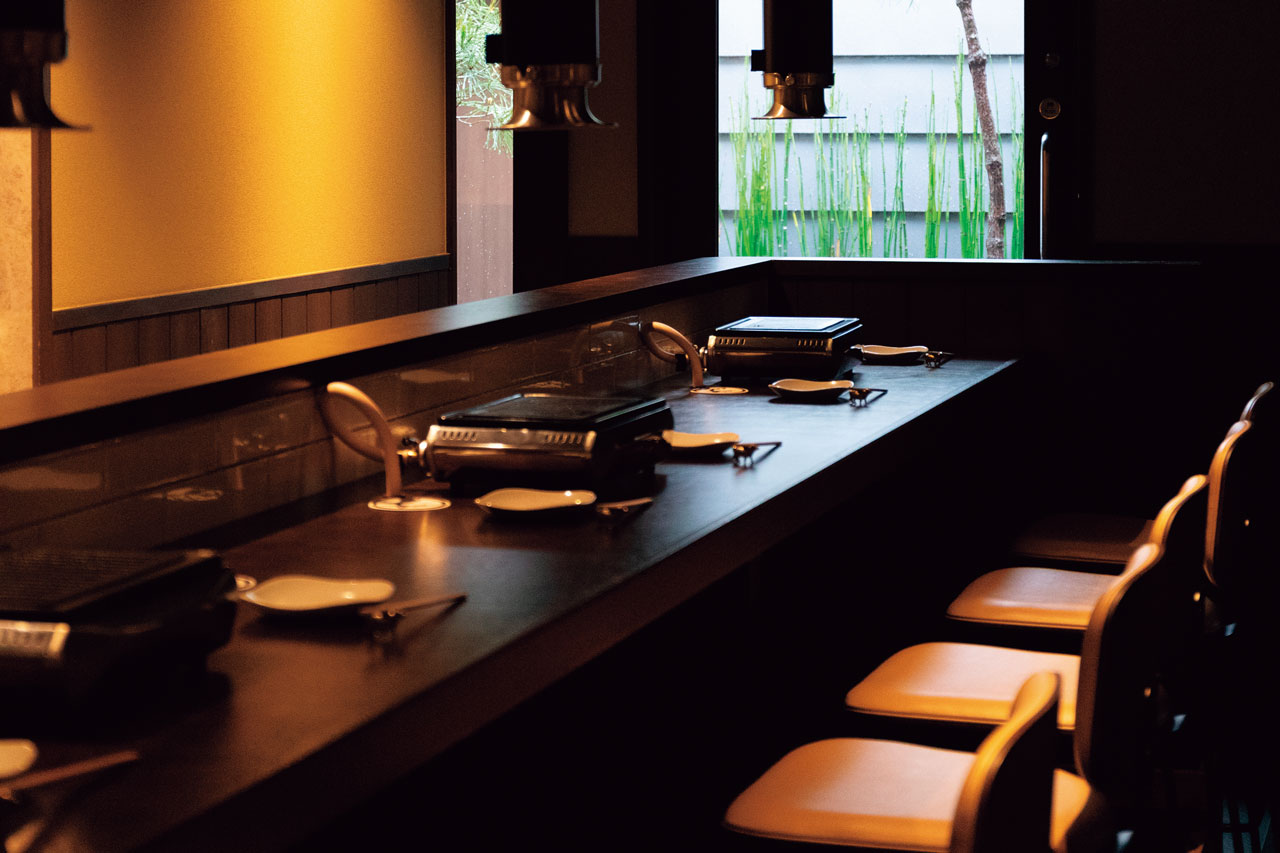 The 13-course menu includes a parade of dishes that no one has ever encountered before or since the yakiniku part of the restaurant, starting with the sirloin yukke (a bite of sirloin) and the meat-in-unotan dock, which is a specialty of the main restaurant. The restaurant's fusion of Japanese culinary techniques, such as the use of bonito and kelp broth in the momodare and shabu-shabu, allows diners to enjoy their meal in a lighthearted manner. The sirloin and fillet are mainly Tamura beef from the Tajima cattle lineage. Compared to other Wagyu beef, the fat was exceptionally tasty. The best ingredients are served in the best condition, and even if you finish the meal, you will not have stomach problems. I hope people of all ages can enjoy such ideal yakiniku.
Yakiniku Yama-chan
Japanese dish of grilled meat similar to Korean barbecue

04/02/2021 open

157-11 Takoyacho, Takoyakushi-dori Gokomachi Nishiiru, Nakagyo-ku, Kyoto

Tel. 075-366-4829

17:00-23:00

Closed on Wednesdays

All seats non-smoking Fully private room available No parking

*Please note that the information contained herein is subject to change without notice.
*Since this site uses automatic translation, the translation may differ from the original Japanese content.

Over 600 interviews per year! An order site carefully selected by the editors who knows Kyoto and Shiga.
nowOfficial LINE friend registration500 yen OFF coupon is being issued!
News
Feature article
Featured event