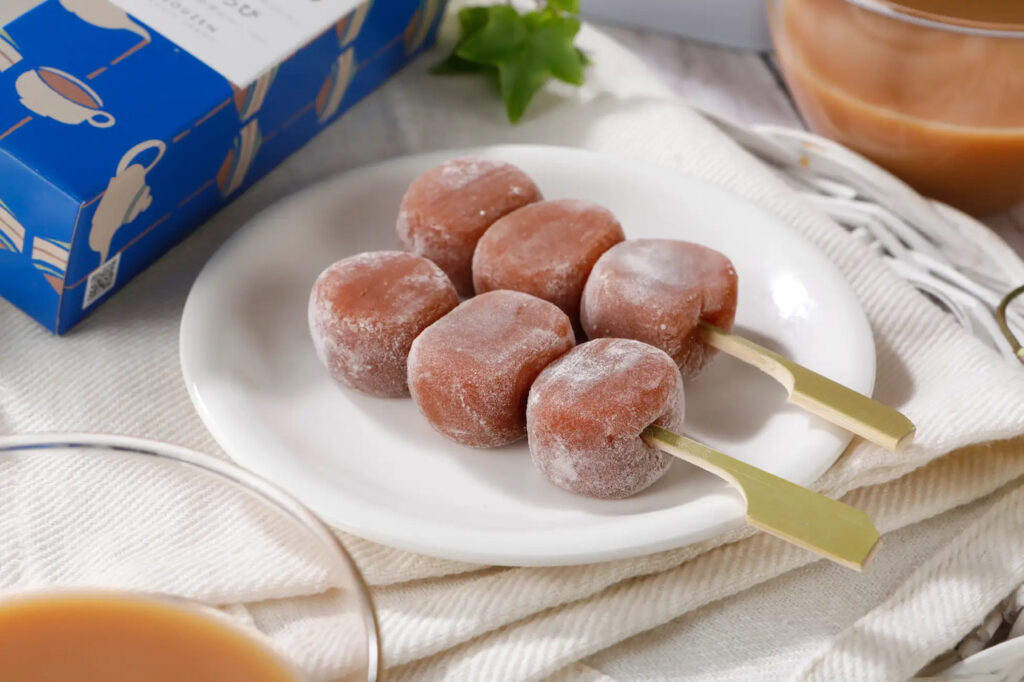 New Flavor of Kushi-Warabi, Selling 3,000 Kushi-Warabi a Day, to Go on Sale in Kyoto on November 15 (Wed.) for a Limited Time
Kushi-warabi are very popular at Kyoto Station, Arashiyama, Kiyomizu, and Fushimi, with a total of 2.9 million sold to date. A new flavor, milk tea flavor, will be available exclusively in Kyoto from November 15, 2023 (Wednesday). Each skewer costs 303 yen and is sold at the Kyoto Nishijin Main Store, KYOTO SOUZEN Kyoto Hachijo-guchi Store, Kyoto Station 1st floor Kyoko-machi Store, Kyoto Station Underground Mall Kyoko-mi Store, and other locations. KYOTO SOUZEN], [KYOTO KOMACHI Store] on the 1st floor of Kyoto Station, [KYOTO KOMACHI Store] in the underground mall in front of Kyoto Station, etc.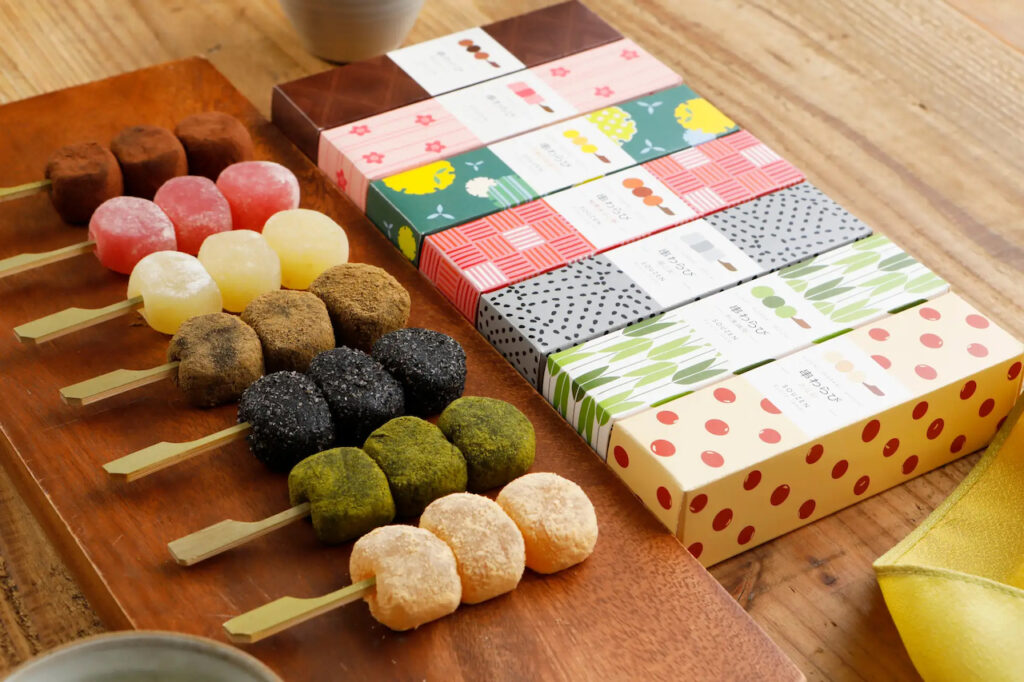 In addition to milk tea, the kushi-warabi come in seven varieties: kinako (soybean flour), wasuzuka green tea, chocolate, wasuzuka hojicha (roasted green tea), Kyoto mizuo yuzu (yuzu citrus), sakura (cherry blossom), and black sesame. In addition to their cute packaging, they can be stored at room temperature and last a long time.
Kyomachiya Chabo Sozen
townscape fire prevention

310-2, Naka-Inokuma-cho, Teranouchi-dori Jofukuji-higashi corner, Kamigyo-ku, Kyoto-shi, Kyoto

Tel.0120-040-009

  

*Please note that the information contained herein is subject to change without notice.
*Since this site uses automatic translation, the translation may differ from the original Japanese content.

Over 600 interviews per year! An order site carefully selected by the editors who knows Kyoto and Shiga.
nowOfficial LINE friend registration500 yen OFF coupon is being issued!
News
Feature article
Featured event