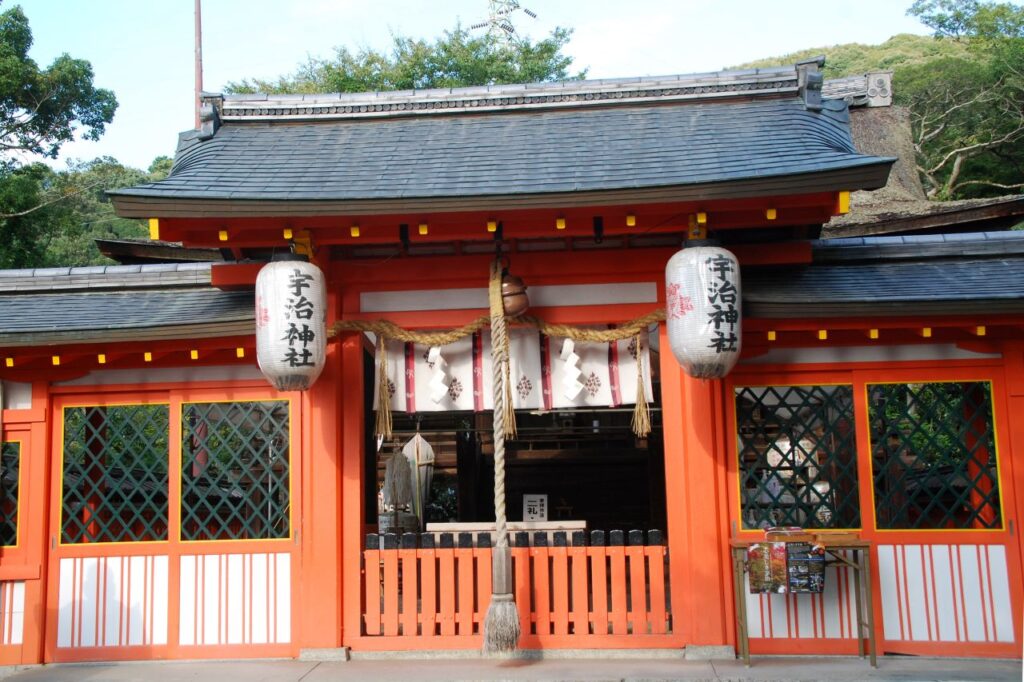 [Uji Shrine] Known for the stage of Mikaeri Usagi
After crossing the gorgeous Asagiri Bridge over the Uji River, you will arrive at Uji Shrine. The main shrine was built in the early Kamakura period (1185-1333) and is designated as a national important cultural property. The main deity, "Uji Wakaroshi-no-mikoto," has long been revered as the god of academic achievement and success in entrance examinations.
The shrine is also known as a shrine with a strong connection to rabbits, as it is the setting of the legend "Mikaeri-Usagi," in which a rabbit appeared and guided the way to this place when "Michino Wakaro-no-Mikoto" was lost on his way from Kawachi.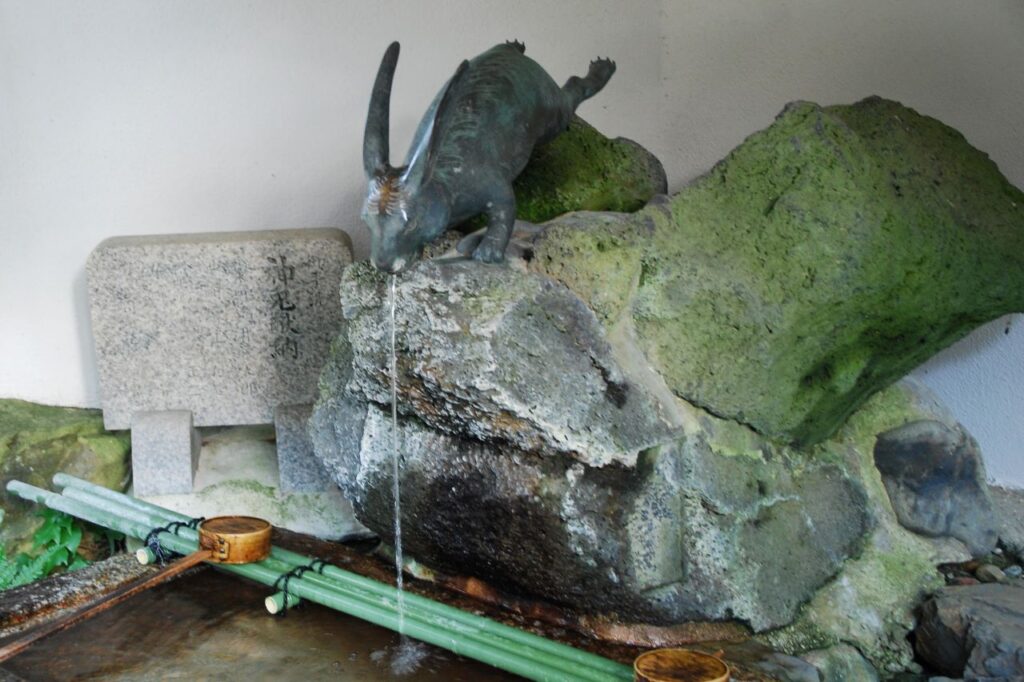 The "Rabbit" is also believed to be a prayer for easy childbirth on the day of the dog or the day of the rabbit, as it is believed to be safe and fertile. In the "Wishful Hare Tour," visitors pray to the "Mikaeri-Usagi" placed in front of the main shrine. After that, while holding the ema (votive tablet), visitors are supposed to make three rounds clockwise around the main shrine, and if they come across three rabbit figurines, they will receive more blessings than the wishes they wrote on the votive tablet. On the first day of every month, another bronze "Mikaeri-Usagi" ornament is said to appear.
The omikuji, ema (votive tablet), and red seal of the "Mikaerusagi" rabbit are based on a legendary story, and the rabbit looking back is unique to the Uji Shrine.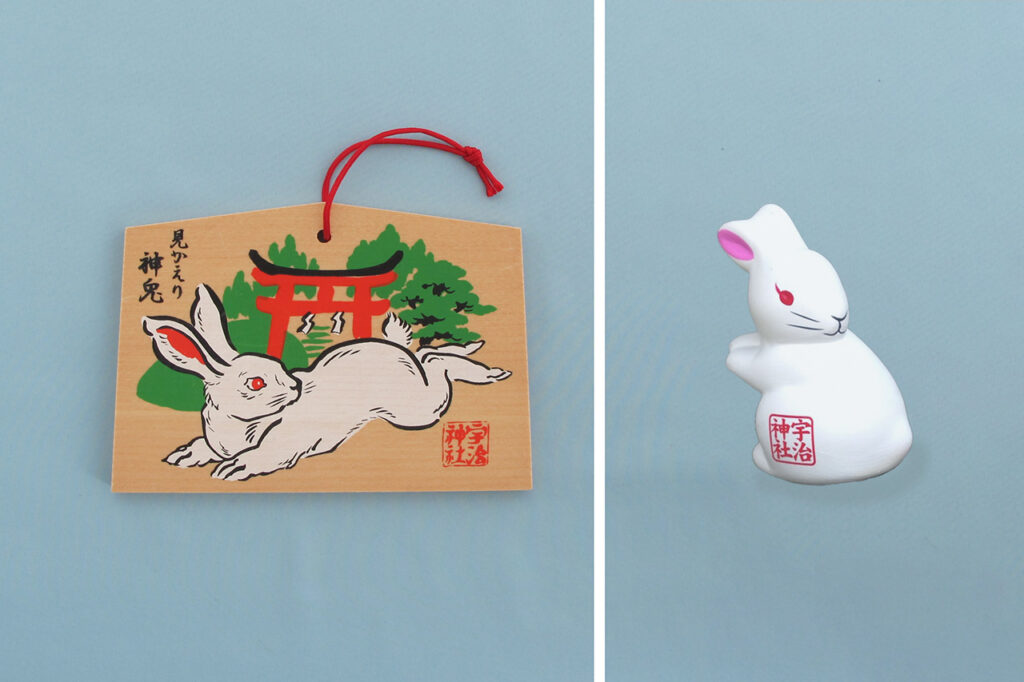 Uji Shrine
Uji shrine

1 Uji Yamada, Uji City, Kyoto, Japan

Approximately 9 minutes walk from "Uji" station of Keihan
Approx. 15 min. walk from JR Uji Sta.

Tel.0774-21-3041

Free worship in the precincts
(Prayers are accepted until 16:00)

35 parking spaces (700 yen per day 9:00-17:00)

*Please note that the information contained herein is subject to change without notice.
*Since this site uses automatic translation, the translation may differ from the original Japanese content.

Over 600 interviews per year! An order site carefully selected by the editors who knows Kyoto and Shiga.
nowOfficial LINE friend registration500 yen OFF coupon is being issued!
News
Feature article
Featured event